Bulk - Rod-Rack Pole Holders - Wholesale
Want to make some extra cash? Buy in bulk and resell at over 100% mark-up. Whether you own a bait store, tackle shop, or booth at the local flea market, this is a proven seller.
We have had extremely good luck selling these through all methods listed above. It is a quality product that people need and at an attractively low price.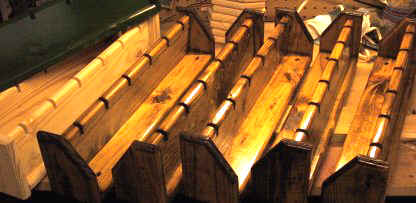 Retail $21.95
One Wholesale Order = 10 units (To one address in one shipment)
Wholesale: $9.95 each


1 order of TEN racks: $99.50
Shipping: $26.50

Wholesale orders - Natural only
Domestic US ground ship via UPS, FEDEX,
or USPS with online tracking.
Outside USA e-mail for rates.

30-day money back guarantee

Question? Contact us for inquiries and we'll respond within 1 day.

Payment accepted via Paypal (credit card, check / money order).
Order Bulk Wholesale Here:
Mail - check or money order
Allow 1-2 weeks for delivery.

---